Sharing two recent pieces, this time not part of the Sapan News Network syndicate. One commissioned by The Wire, and the by The Conversation.
Below – some context and what the editors wanted.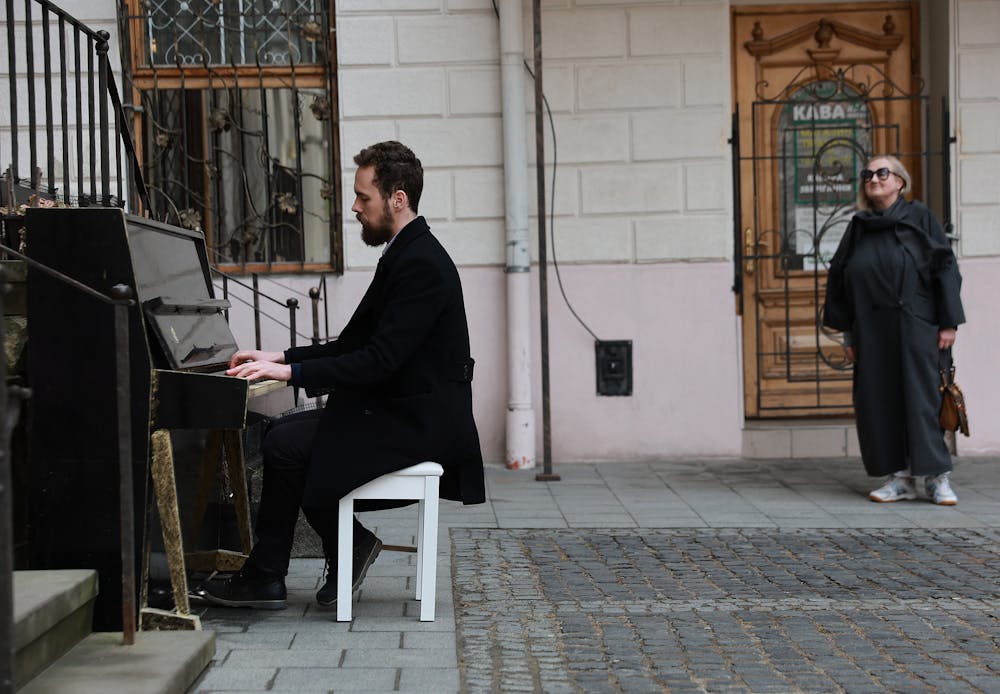 The Conversation article emerged from a discussion back in April with one of the editors about the high volume of graphic images of civilians killed in the Ukraine war, and warnings about those images and their graphic content. She had reached out to Emerson College, where I teach journalism, looking for a 'journalism scholar' – I guess I qualify – to explore "whether the widespread dissemination of these images represents a change in journalism practice and culture, or whether there have been other conflicts in which this kind of image has been widely used".
Several examples of triggering graphic images, involving brown bodies, came to mind – like the Abu Ghraib prison photos. Western media organizations have typically been more protective about their 'own' people as compared to situations involving Afghan, Iraqi, Pakistani or Nepali bodies. I also wanted to look at whether the rise in social media and digital platforms have a multiplier effect that tends to flatten out the landscape (no pun intended) as if nothing else is happening.
Here's my piece: Social media provides flood of images of death and carnage from Ukraine war – and contributes to weaker journalism standards, published August 5, 2022. Thanks to Patrick E. Farrell and Nancy St. Martin for their insights, and Jeff Inglis at The Conversation for his thoughtful questions and edits which shaped it.
The Wire editors wanted something about India and Pakistan at 75, "…the deep ties but also the hostility, cultural affinity and political suspicion. And perhaps how Pakistanis view India. The first generation must be fading away, but are there still nostalgists left?"
My first response was: "It's not about nostalgia but humanity" – PERSONAL POLITICAL: Seventy-five years on, let people meet. #MilneDo. I was already working on a piece based on three news reports:
The lifelong dream of a 92-year-old grandmother from Pune fulfilled with Pakistan granting her a visa to visit her ancestral home in Rawalpindi.
Several Pakistani youngsters stranded in custody in India after having inadvertently crossed the border.
The death of Indian fisherman Kalu Verma in Pakistani custody. He had completed his prison sentence in Karachi. His anguished family still awaits his body.
Two words sum up the connection between these stories: Visa Policy. Between Pakistan and India. This is the underlying issue and the connection between them, largely overlooked.
Here's my Wire piece Seventy-Five Years On, Govt Policies Have Ensured That Indians and Pakistanis Can't Meet Easily, published 15 August 2022.
Gratitude to all those who helped, particularly old friend and colleague Jatin Desai in Mumbai for his consistent work on the issue of cross-border prisoners. Got some great insights from Imran William of India Pakistan Heritage Club, and Dr. Muzamil Hussain, 24, whose efforts to host an elderly stranger from India moved me no end. Thanks for their thoughtful edits to those who looked over my article – friend and fellow Sapaner Rafiq Kathwari – particularly the injection of lyricism into the part about Kashmiri youngsters, and restructuring the piece – and my sister Sehba Sarwar.
Hope you find the articles of interest. Would love your feedback. Thanks.
(ends)
Filed under: censorship, Human rights, journalism, Kashmir, Pakistan-India, prisoners, Resistance | Tagged: censorship, citizen journalists, cross border prisoners, editorial oversight, graphic images, india pakistan 75, journalism, juvenile detention, Kashmir, Media, partition, photography, self censorship, visa policy |